I, Palle Kõlar, a blogger, entrepreneur and a big fan of Hiiumaa since 1997, decided to make my own "Hiiumaa TOP10" article. You can fill 3-4 days with these activities and you will probably have the best memories for the rest of your life. The list should be suitable for any active guest who wants to see different parts of the island and experience things that are not easy to find on Google or any catalogue. If I would personally visit Hiiumaa for the first time, that would be my perfect list.
1) Paradise Beach Bar – epic beachbar right at the sandy Surf Paradiis beach in Ristna. Suitable for swimming, bodyboarding, surfing etc. Established in 2015. You can find organic beef burgers, snacks, mojitos and other cocktails on the menu. Opened every day from 12pm to 8pm from June till aboult 20th of August. Closed with heavy rain / thunder. Prices are available on the homepage.
Daily information: https://www.facebook.com/hiiumaabeachbar
Homepage: https://www.beachbar.ee
Address: Surfi, Kalana küla, Hiiumaa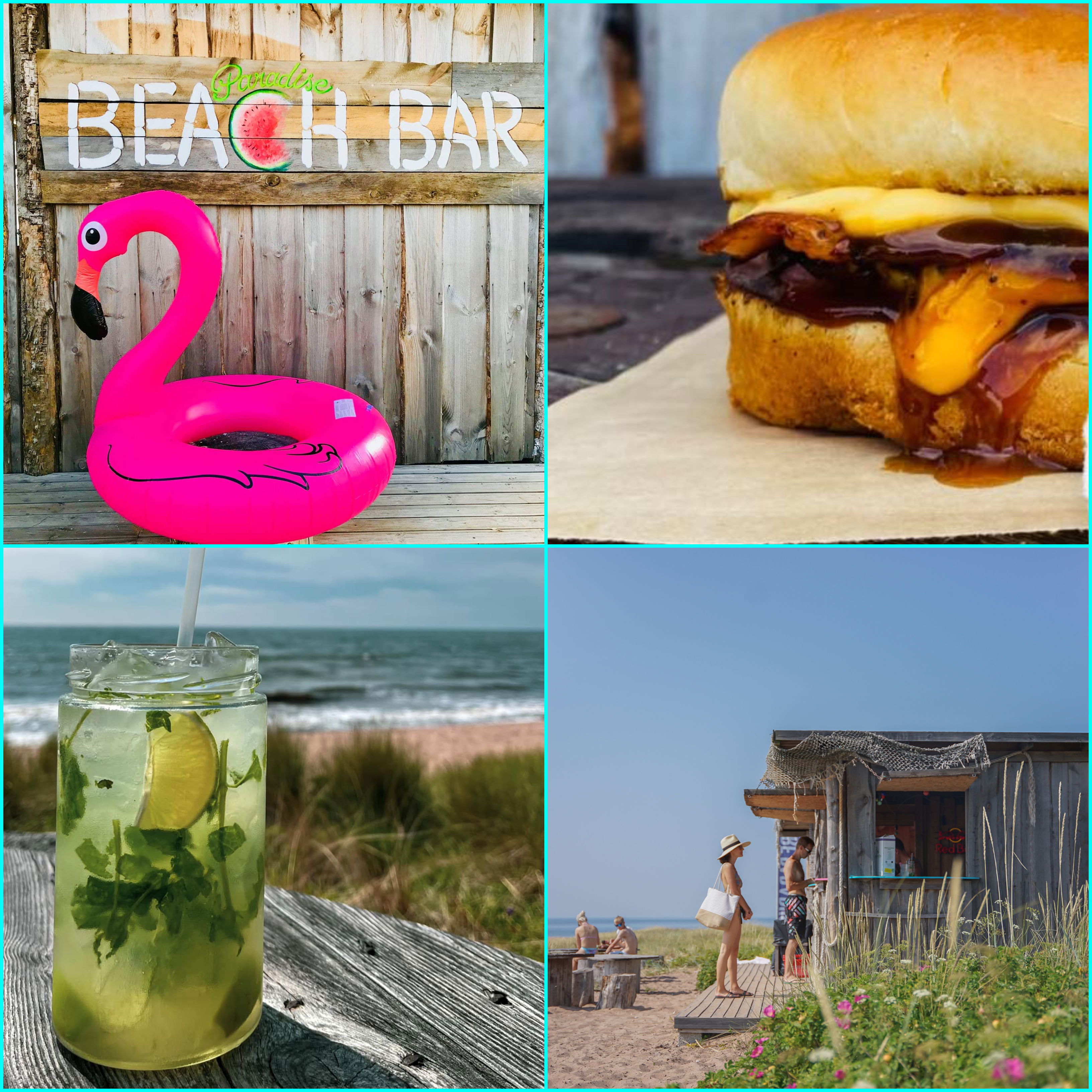 2) Surf Paradiis watersports Center – located near Paradise Beach Bar. Most popular services are bodyboarding, kayaking, stand-up-paddleboarding and jetskiing. Also corporate events that last 2 or 3 days. Opened every day from June to beginning of September. Prices depend on services and are available on the homepage. Accommodation is also available.
Homepage: https://surfparadiis.paap.ee
Address: Surfi, Kalana Küla, Hiiumaa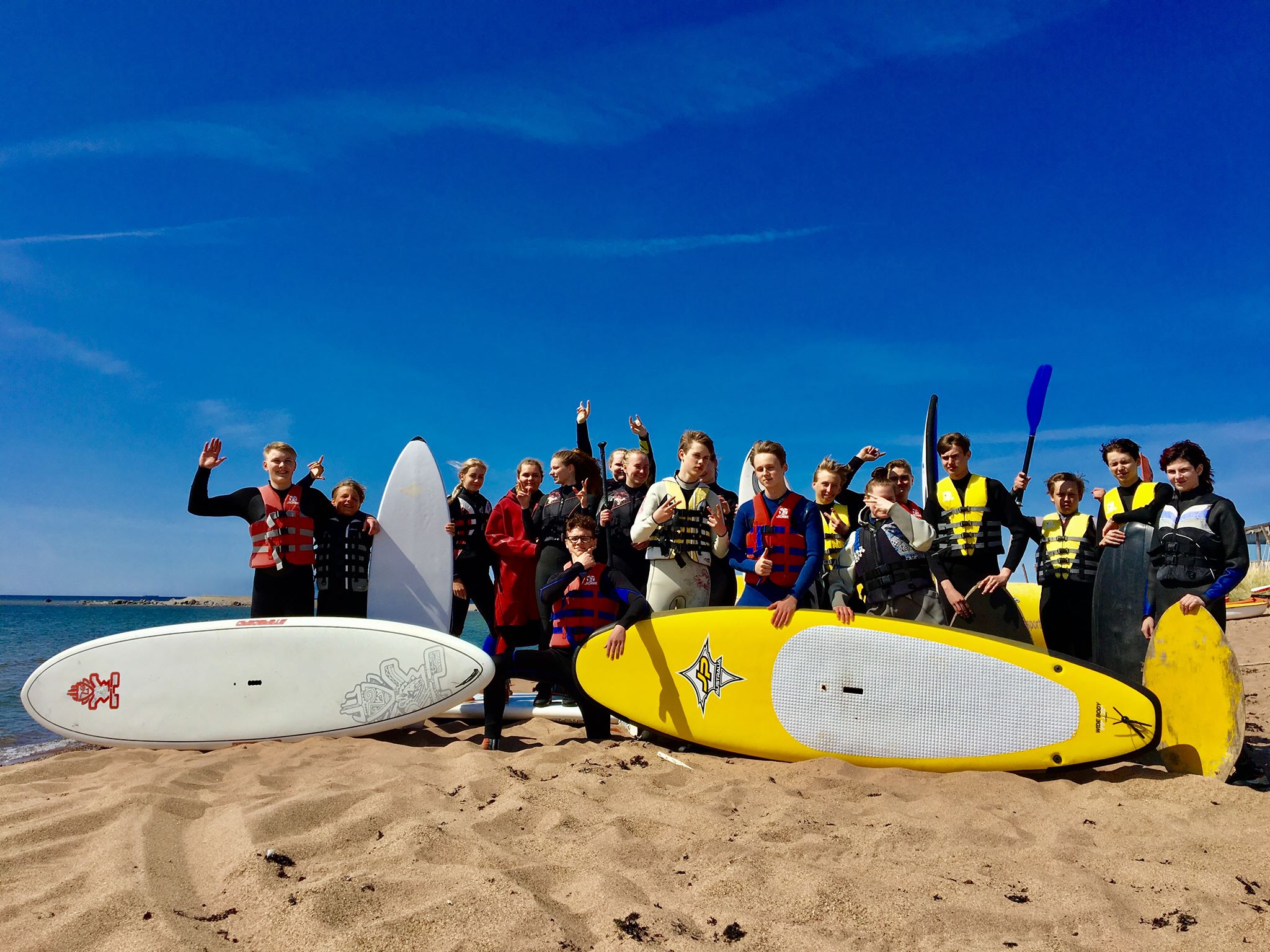 3) Onu Endli merematkad – local fisherman Endel Kaevats organizes trips to remote islands near Sarve and Salinõmme. It is a true hidden treasure which many don`t know about. Kõrgelaid, Hanikatsi laid and Saarnaki laid are just a few to mention. You can easily find yourself walking in places where are no footprints or swimming in crystal clear and warm water without anyone in the radius of 10km. It is also possible to go fishing or seal watching. Price is 60€/per hour and the boat fits 12 persons (with the captain). When visiting Saarnaki laid, contact the hostess Monika Mustimets-Saarnak via Facebook before the trip. As a local resident she spends most of her summer on Island and if available, she can organise a full walking tour in English when booked in advance (for a small fee).
Information: https://www.facebook.com/profile.php?id=100063452568190
Address: Sarve sadam, Hiiumaa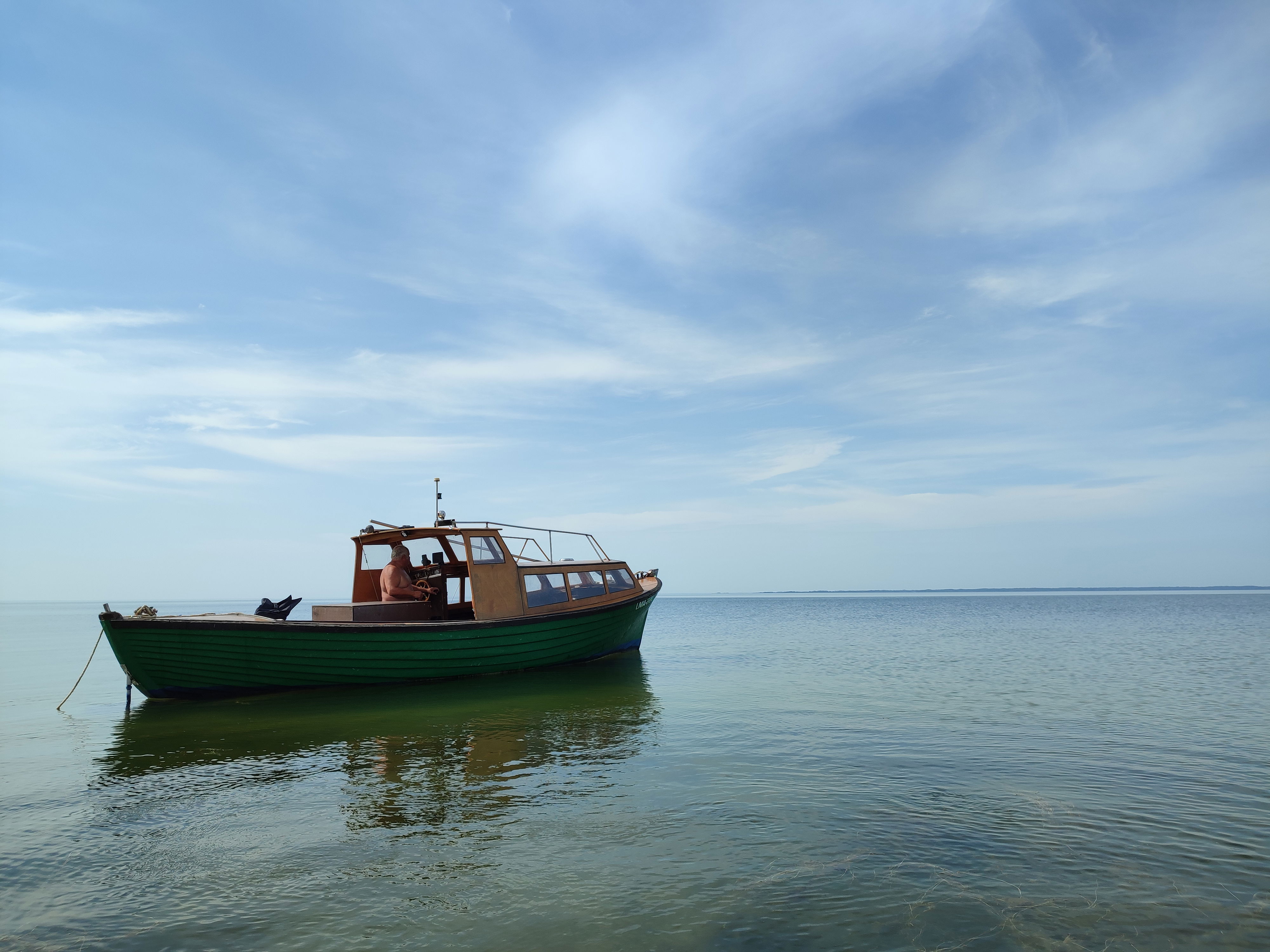 4) Luige baar – legendary bar in Käina. For true local afterparty experience visit Luige baar either on Friday or Saturday night. They are open all year round and it is the place where local people go to party. They open doors at 10pm and party ends usually around 4-5am. On a good day you can easily find 100+ people there.
Information: https://www.facebook.com/profile.php?id=100068121946507
Address: Mäe 2, Käina, Hiiumaa
5) Military bunkers and military museum. There is plenty of underground bunkers in Tahkuna and Ristna which are interesting to explore. The museum is located in Tahkuna. It is also possible to hire a professional guide. Bring your flashlight for that experience!
Homepage: https://militaarmuuseum.ee/front-page/
Address: Tahkuna, Hiiumaa (signs will show).
6) Eiffel tower. Local guy Jaan built a wooden copy of the Eiffel tower. Visitors can`t climb the tower any more, but there is a freaky theme park built around the tower. There is nothing else like that – it is full of different and self-built attractions. Sadly some of them require skill of estonian language. But still there is plenty to see for the 3€ ticket. And you can buy ice cream also!
Information: https://www.facebook.com/hiiumaaeiffel
Address: Reigi küla, Hiiumaa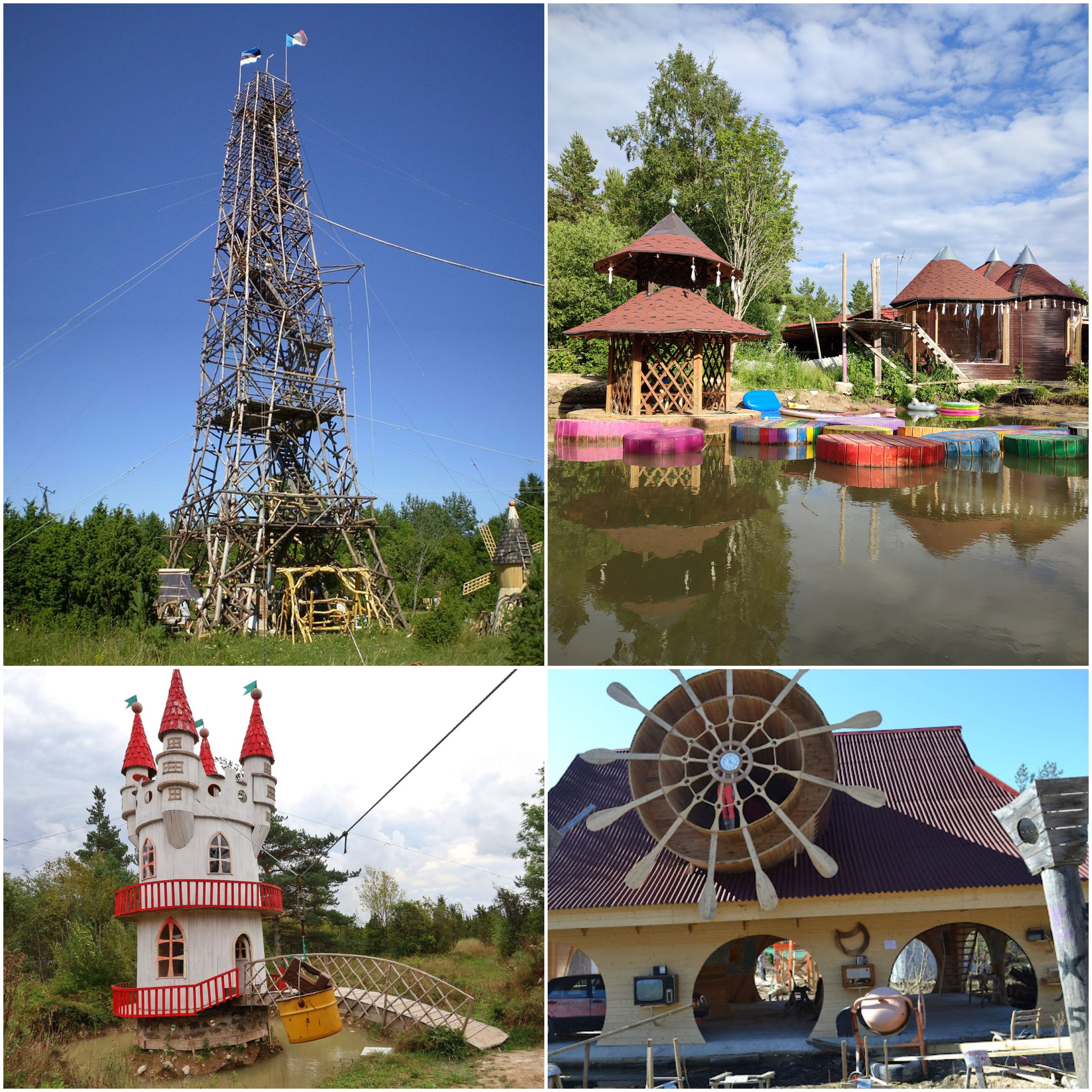 7) Tõrvanina beach. Just a really beautiful beach to hang out, swim ot sunbathe. There is also a RMK camping just accross the road for staying overnight with your own tent. Fireplaces, toilet, tables and benches are also free to use. You can access the beach by car and park just 20 meters from the sea, so it is suitable for families with small childer. Sadly there is no cafe or ice cream available. Nearest shops are in Kärdla.
Location: Tõrvanina, Tahkuna peninsula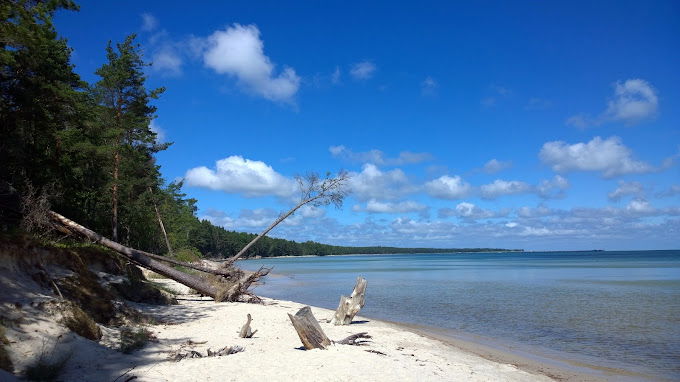 8) Dining. I give recommendations to 2 totally different places. Let`s start with iiU Mekk (photo #1). This is established by estoninan MasterChef judge Mihkel Heinmets and offers really good fine dining experience. Table needs to be booked in advance, this is the only way to visit. Second recommendation is Sõnajala söökla (photo #2), which will give the best overview what estonians usually eat. It is a place where half of Kärdla goes on their lunchbreak and it is not frequently found by tourists. Prices are cheap and there is usually more than 10 items on the menu. Menu is in estonian language, so you can take a gamble. Opened only from Monday to Friday from 11.30am to 3pm.
Information iiU Mekk: https://www.facebook.com/iiUmekk
Information Sõnajala söökla: https://www.facebook.com/profile.php?id=2271486929737602
Address iiU Mekk: Orjaku sadam, Hiiumaa
Address Sõnajala söökla: Leigri väljak 1a, Kärdla, Hiiumaa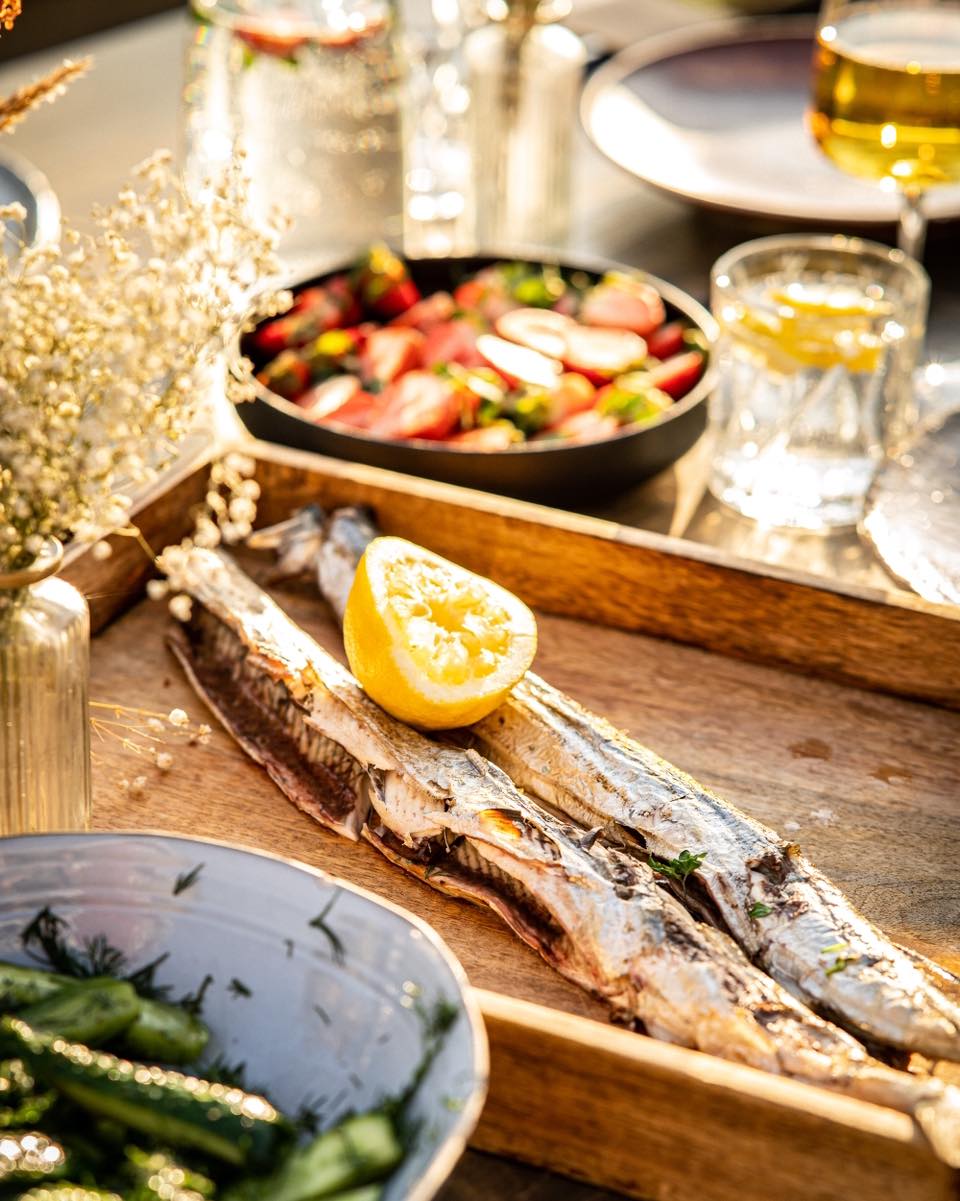 9) Hiiumaa go-kart track. Hiiumaa got a fresh and rebuilt track in 2022 and you can also ride with rental karts. The track is fresh, new and fast and is built by the standars to organize competitions at different levels. Price is 20€ / per 10 minute ride.
Information: https://www.kartdago.ee/kaina
Address: Spordi 8, Käina, Hiiumaa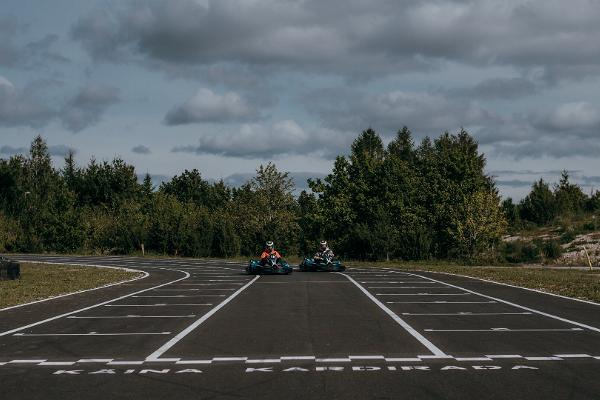 10) Concerts. Viscosa Kultuuritehas (photo #1) for example. A cultural center / venue that hosts a lot of concerts and theater/comedy shows through the summer. So pick your concert and go! Built in an old factory, with impressive vibe and interior. They also have a cafe called Viscosa Art Cafe, which is opened from Wednesday to Saturday, from 4pm till late. Another place to visit for concerts and dining is JES Pihla Inspiratsioonitalu (photo #2), which also organizes many events for A-class artists and they also have a new Köppo restaurant on the same spot.
Information Viscosa: https://www.facebook.com/viscosakultuuritehas
Information JES Pihla Inspiratsioonitalu: https://www.facebook.com/pihlainspiratsioonitalu
Address: Viscosa: Kalatehase, Kõrgessaare, Hiiumaa
Address: Pihla inpiratsioonitalu, Kõpu, Hiiumaa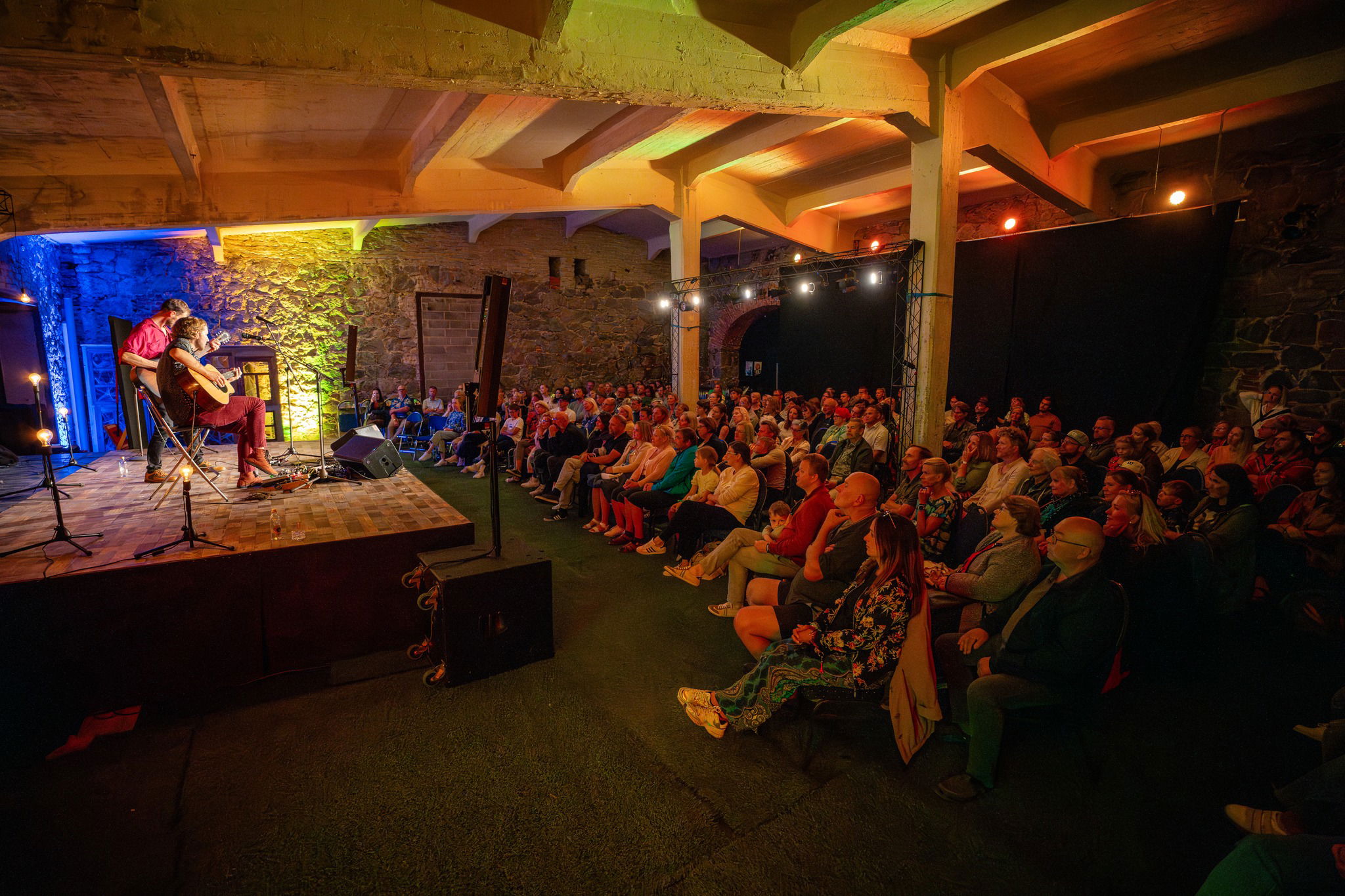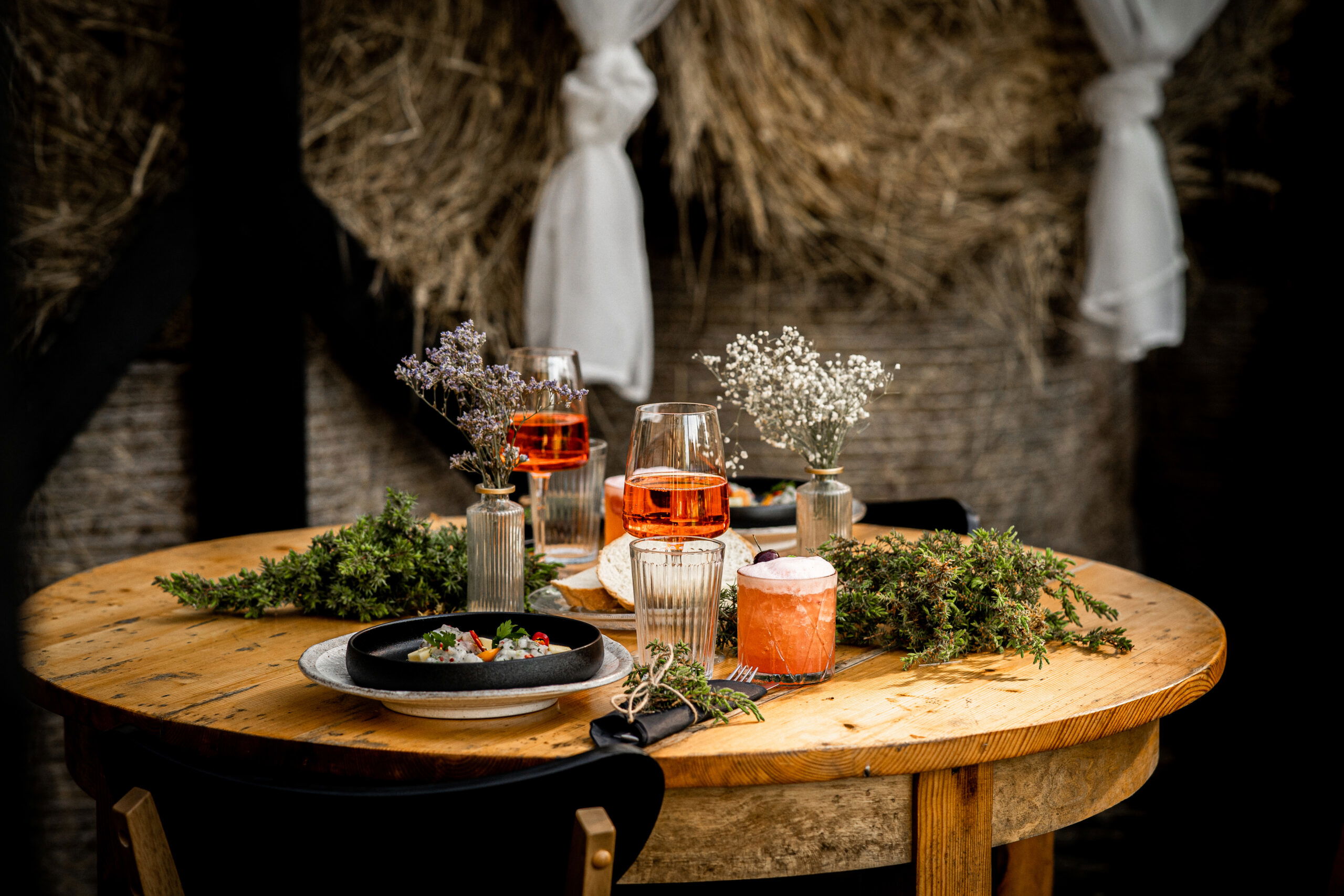 As a conclusion, yes, Hiiumaa has more to offer. But I strictly wanted to keep my list short and suitable for 3-4 days. I did not talk much about accommodation, because as a semi-local I obviously have not tested them all and it is hard to recommend. A few places that I know are good: Pihla Inspiratsioonitalu, Hõbekala, Lest & Lammas, Hausma Villa. But there is more. Booking.com and airBNB should be full of good offers and everyone can make their choice. And for dining - Ungru is also a place to visit, but they have plenty of coverage in google/catalogues already. Paradise Beach bar is owned by me and my partner, but the list would be the same even if we were not the owners. We still wouldn`t be able to resist mojitos and burgers on a perfect beach.
*none of the TOP 10 places has sponsored the article, it is just my own choice.
Thank you for reading and please share!
Palle Kõlar